Design / Printing
Reap the benefits of a one-stop shop as we efficiently take care of your translation, production, and printing needs.
If you're looking to have your documents processed, formatted, or printed in translated format, consider having us handle your creative work.
Through our extensive network of designers, copywriters, DTP operators, printers, and other specialists, we coordinate your job from start to finish. We are happy to digitize your documents or create transcripts from audio or video sources.
Our knowledgeable staff will help you formulate a product well-suited for overseas markets with designs reflecting Western preferences, adherence to the typography rules, and a writing style that communicates clearly.
* We can handle your printing needs in Japan, or overseas in China, Korea, the United States or other locations.
Contact us any time-even without a ready document
We can also help you create legal documents (contracts, etc.) conforming to overseas laws, operating manuals drafted by professional technical writers, user manuals and other document design and production.
Animation
Accepting translation and editorial projects for animated videos
featured on corporate websites!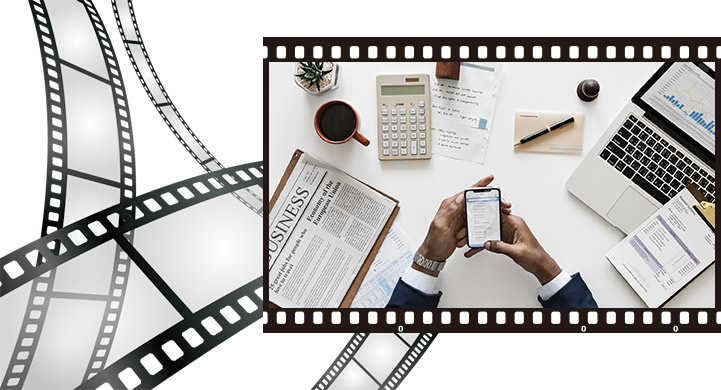 Project Flow
We will take care of your entire project for you.
An A&People project manager leads a project team to professionally produce your document. Project teams consist of an optimal mix of professionals for the work at hand, including translators, editors, bilingual checkers, copywriters, technical writers, designers and others. Our project managers take "ownership" of their projects, working closely with clients, and taking the responsibility to manage the work process and the quality of the finished product.
Contact

Contact us through our online Web form (Japanese Only), mail or by telephone.
One of our project managers will be happy to discuss your project and answer your questions.

Gathering information

We take the time to discuss your needs in scoping out the project parameters.

Planning

Compiling the results of the information-gathering stage, we conduct an analysis of your company and the greater industry to construct our proposals.

Production

We create effective solutions aligned with your management strategy and corporate themes.

Consulting

We suggest ways to exploit the end product for additional usage and messaging.

Feedback & Documentation

We collect your feedback to improve our processes.