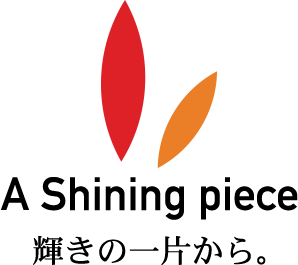 Our symbol is the "Shining Petal" representing how one petal can overlap
and pile up on top of another while expanding outward over and over again.
From the world of nature, we chose this petal as a symbol of our invariant nature. Symbolically, it represents our desire to evolve and thrive together with you.
As ever, we stand committed to providing resourceful information to you and our strongest level of support.
The colors of red and orange symbolize vitality. In Asia, this color is associated with good fortune, symbolizing action and creativity.
---

The "A" in A&People is not just for the A in "Asai", our company President's last name.
It also stands for "Ability" and "Asia." Scarlet red, our corporate color, was loved by the Shogun Toyotomi Hideyoshi.
The "People" in A&People refers to our staff, our translators and interpreters, and our clients.
Message from our President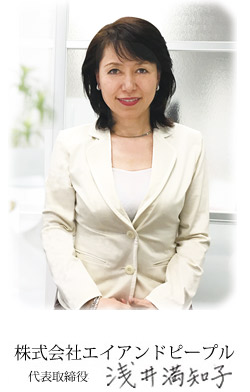 As globalization advances, competition intensifies and traditional industry lines bow to the market pressures to reorganize. From development to manufacturing and sales to service, no business process is insulated anymore within a country's borders. With foreign ownership in the Japanese stock market reaching nearly 60% last year, the importance of global communication is unquestionably rising.
Our company was founded with the purpose of delivering superior translation to our clients and, in this way, facilitating global communication for society at large. We aim to be #1 with our customers by delivering quick turnaround of precise, high-quality, native-sounding English services.
We look beyond mere accuracy to ensure we are capturing the true essence of the communication. We diligently tackle our documents one-by-one knowing they will reach and impact a global audience if we succeed in delivering the essence of the communication.
Through our accumulated knowledge and experience, we have moved beyond traditional service provider to a trusted expert and true partner to our clients. Never satisfied with the status quo, we challenge ourselves to continually reinvent our offering and to keep in step with our guiding philosophy, "Quality is our policy".

President Machiko Asai
A&People Corporation
Company Info
Company Name
A&People Corporation
Date Established
September 10, 1984
President
Machiko Asai
Executives
Director

Auditor
Legal Advisor
Advisor
Masumi Kitsukawa
Tomoe Yamaguchi
Masaki Saegusa (Saegusa Tax Accounting Office)
Makoto Murakami (Murakami Law Office LPC)
Sarah Ingmanson
Hitoshi Isahara
Hiroshi Sugimoto
Shinichi Nakamura
Yusuke Horita
Capital

30,000,000

yen
Bank
MUFG Bank, Higashi-Ebisu Branch
Business
●Translation
●Design and creation of printed materials
●Interpreter dispatch, international conference management
●Computer software localization
●Planning and production of manuals and operating instructions
●Seminars
Address
EBISU Business Tower 10F, 1-19-19 Ebisu, Shibuya-ku, Tokyo 150-0013
Location and Map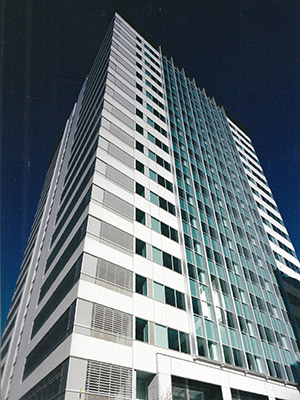 EBISU Business Tower 10F, 1-19-19 Ebisu, Shibuya-ku, Tokyo 150-0013
2 min-walk from JR Ebisu Station
4 min-walk from Tokyo Metro Hibiya Line Ebisu Station